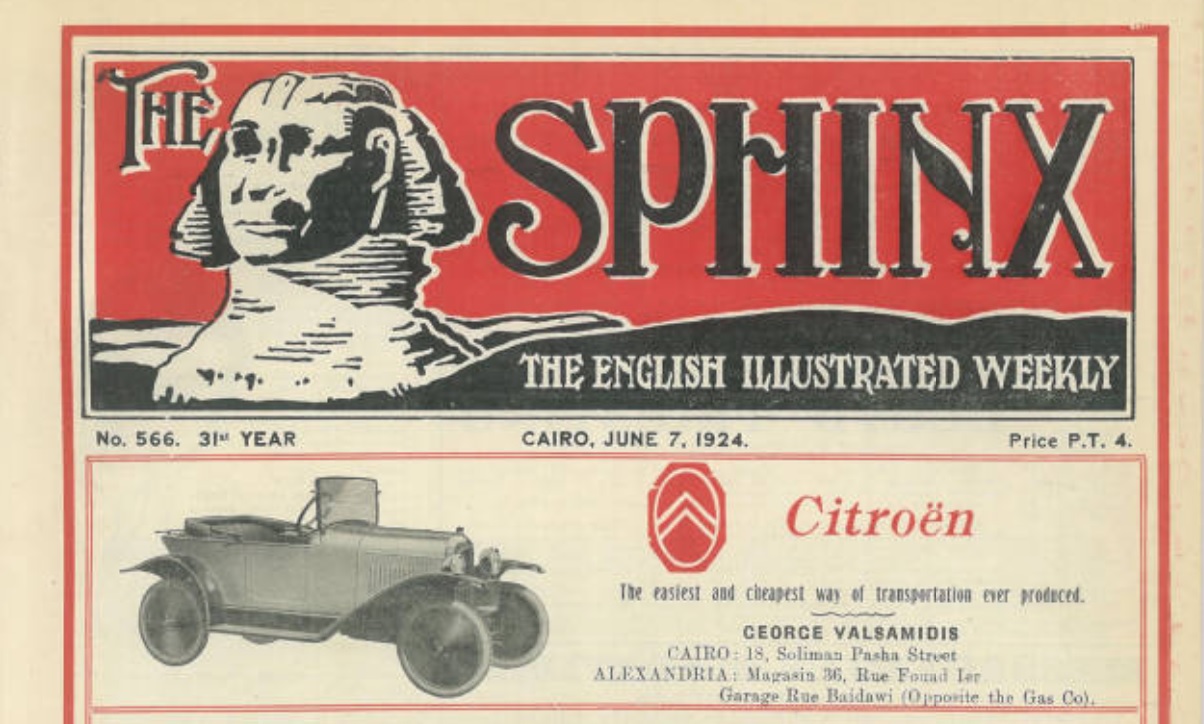 The Rare Books and Special Collections Library maintains a variety of historical magazines and periodicals, in Arabic, English, French, and other languages. These include titles like the photographic general interest magazine Al-Musawwar (dating from the 1920s through the 2010s). Other historical magazines housed at the RBSCL had a largely foreign language-speaking audience, like the British community's Sphinx magazine (1890s - 1940s) and the German-language Papyrus magazine (1979-present). Also available for on-site browsing are the Francophone magazines and newspapers, digitized by the Centre d'Etudes Alexandrines.
Periodical journals are an important scholarly resource at the RBSCL, with over 260 titles predominantly in the fields of Egyptology and Islamic art and architecture, as well as archaeology and Middle East history. While most of these are contemporary academic journals, a number of titles are noteworthy for their rarity or age, such as the Journal of Indian Art, from 1886. Specialized professional periodicals like the Bulletin des Tribunaux Mixtes from the early 20th century, documenting the work of the Egyptian Mixed Courts, are also open for research. Magazines and periodicals may also be found in archival collections, sometimes in substantial runs as in the collection of Hassan Fathy.
The RBSCL also holds a rich selection of journal article offprints, many of which were assembled by scholars like K.A.C. Creswell. These articles are organized by topic and geographical location. An important collection of offprints are those assembled by Paul Kraus, a Prague-born scholar of Islamic civilization. The subjects covered by the offprints (some of which date to the nineteenth century) include Arab and Islamic medicine, astronomy, mathematics, philosophy, and literature. Also contained here are the writings of German physician and scholar of medieval Arab medicine Max Meyerhof (1874 - 1945).
The Rare Books and Special Collections Library has subject specialists who can provide service to researchers in using these materials, as can Research Services Desk staff located on the third floor of the library; see Contact Us and Doing Research at the RBSCL for details. Consult theLibrary Catalog for searching for such materials, and selected holdings are available online in the Rare Books and Special Collections Digital Library.