It is our great pleasure to welcome you to The American University in Cairo Libraries website. Here you will find detailed information about our services a whole range of quality resources and facilities provided to support you in your learning, teaching and research.
Through our website, you have access to the libraries' diverse and constantly expanding collections, including books, journals, videos, microforms, rare materials and a substantial collection of electronic resources. You also have access to a variety of services, including information literacy instruction, reference and research guidance, document delivery and more.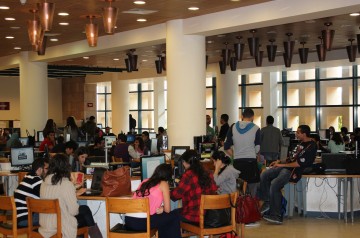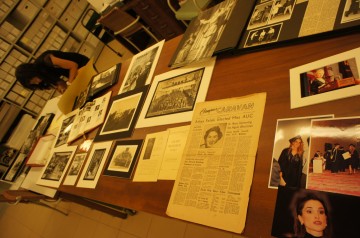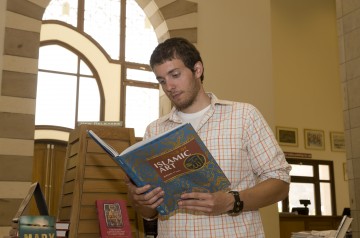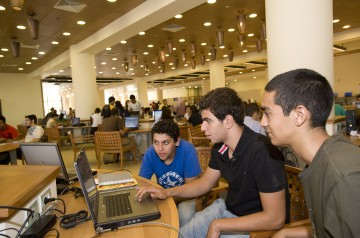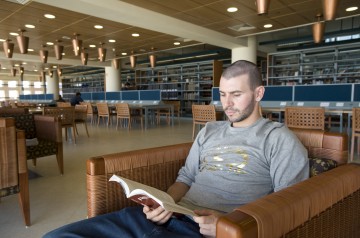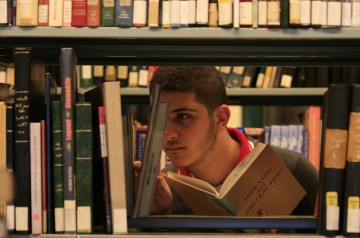 Searches Performed Using Library Catalog
0 +
Total Full-Text Documents Retrieved from Databases
0 +
Libraries and Learning Technologies 2020 - 2021
AUC Libraries and Learning Technologies consist the Main Library and the Rare Books and Special Collections Library.
Mission
The mission of the AUC Libraries is to be an integral and active leader of the educational and academic process, the AUC libraries create an environment that provides access, tools, content and services to advance learning, teaching and research, scholarship and personal enlightenment locally and globally. AUC Libraries are accessible online here.
Vision
Inspiring, enabling and enhancing world-class teaching, research, scholarship and creative endeavors through our expertise, collections, facilities and services for all stages of information lifecycle; meanwhile, safeguarding our cultural and intellectual heritage and facilitating lifelong learning experience through our innovative use of technology.
Values
In pursuing our mission, the library supports the core values of both the profession of librarianship and our parent institution, the AUC.
Service orientation and user-centered, we ensure that users' needs are well addressed and exceed expectations. By providing knowledge, skills and tools, we will mentor members of the AUC community and beyond to gather, evaluate and employ information as they navigate the increasingly complex information landscape.

Excellence, we pursue excellence in resources and services in support of users' intellectual needs through growing an adaptive learning environment.

Diversity, we value diversity in our staff, faculty and users and embrace the distinctiveness of people and ideas, while promoting accessibility in our wide range of services and ensure inclusiveness. We strive to reflect the diversity of knowledge and in our approach to information service management.

Collaboration, we develop communication and outreach within the campus and beyond its boundaries to showcase the library's value and accomplishment, strengthen our contributions to the university's mission and attract philanthropic support to tackle our priorities.

Integrity, we comply with international standards for accessibility and access to information to create a more open and equitable knowledge system. We protect each library user's right to privacy and confidentiality, respect intellectual property rights and support academic integrity.

Lifelong learning, we aspire to be the node connecting the local learning community with the global resources of information and knowledge through our unique and responsive collections.

Innovation, we aspire to be a model for innovation, creativity and adaptation in research libraries and archives for the AUC community and beyond.
Overview
The AUC Library has a long history. By 1922, three years after its founding, AUC constructed a small reading room as part of the School of Oriental Studies at the Tahrir campus. By 1962, the library was located in Hill House, and in 1982, it moved into a spacious new facility on the Greek Campus. The move of the Main Library to the New Cairo Campus took place in the summer of 2008.
The Rare Books and Special Collections Library (RBSCL, formerly the Creswell Library located in the Department of Arabic Studies) was inaugurated in 1990 in a turn-of-the-century villa, to open its doors in 1992. It moved to the AUC New Cairo Library building in 2010.
Both Libraries were merged into the School of Libraries and Learning Technologies in 1998. The school upholds US standards of Librarianship. It is a partner in OCLC's SHARES network and a founding member of the AMICAL Consortium. The Library maintains memberships or representation in several professional organizations, including IFLA, ALA, EDUCAUSE, SAA, MEMP, ACLR, and MELA.
Main Library
The AUC Library contains the largest English-language research collection in Egypt and is an active and integral part of the University's pursuit of excellence in all academic and scholarly programs. The AUC Tahrir branch provides academic support primarily for the eligible students of the School of Continuing Education, the Engineering and Science Services, the Management Center. Located on the third floor of the Falaki Academic Center at AUC's downtown campus, the Tahrir service branch operates as an electronic library providing direct access to the Library's LibraryOne Search, catalog and academic databases.
Main Library Collections
The AUC Main Library in New Cairo has the largest academic English-language collection in Egypt but also boasts important collections of material in Arabic and other languages. Its holdings include well over half a million print volumes and more than a quarter-million eBooks.
Faculty members and students enjoy access to over 100,000 online full-text scholarly journals across all specialties. The Library maintains current subscriptions to over 250 Arabic-language periodicals, as well as holdings of more than 460 other Arabic-language journals. Additionally, the collection includes over 70,000 Arabic language monographs.
To know more about the AUC Libraries collections, click here.
Services
One-Stop Services
Effective fall 2021, the main library implemented the one service point model on the Plaza level merging many library services namely: circulation, reserve, research support, technical support, lending equipment, and devices services, document delivery, accessibility services, external users services, 24/7 virtual research support, and other critical services into a one-stop services point. To know more about the AUC Libraries services, click here.
Research and Instruction
In addition to the Library Service Point, the main library instruction unit oversees instruction offered to students; the Libraries and Learning Technologies (LALT 1020) a required one-semester course in information literacy, introduces freshman to the fundamentals of research and encourages the critical evaluation of Library's resources. The specialized instruction team provides subject instruction sessions tailored to the needs of different disciplines and in collaboration with programs and schools, workshops and individual research consultations in information literacy and research skills and in the use of library resources. To know more about the AUC Libraries services, click here.
Facilities
Moreover, the main library operates on a 24/7 basis and offers a wide variety of spaces to accommodate collaborative study on the ground floor and Learning Commons on the plaza level, quiet space on the first floor, silent area and graduate Commons on the second floor with individual carrels on all floors. In addition to a multimedia lab and assistive technology on the plaza level, the library offers nineteen group study rooms, and computer stations on all floors, with over 300 public-access PCs.
Rare Books and Special Collections Library
The Rare Books and Special Collections Library supports research and teaching by collecting, preserving, and disseminating primary sources about the culture, intellectual life, and society of Egypt, the Middle East and globally. RBSCL documents ancient, medieval, and modern Egypt and the wider region, with particular strengths in Egyptology, Islamic Art and Architecture, and travel literature, the focus of extensive rare and contemporary book collections. RBSCL collects archival and manuscript collections reflecting modern Egyptian social, cultural, and intellectual life. The library houses AUC's University Archives, which maintains records relating to the university's history dating to the early twentieth century, Regional Architecture Collection (RAC), which preserves archival resources like plans, drawings, models, and other materials from many of Egypt's and the Middle East's leading 20th-century architects, such as Hassan Fathy, Ramses Wissa Wassef, Sayed Karim, Gamal Bakry, and others; also the Digitization Center, which provides high-quality digitization services for library collection materials across a wide variety of formats and contributes to major international digital initiatives such as the Arabic Collections Online project.
The Rare Books and Special Collections Library is available online here.